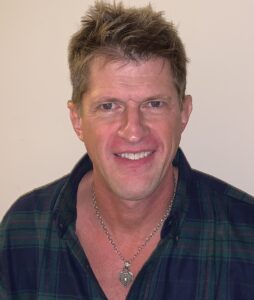 Matthew (Matt) Edward Gorman was born in Newtown Square, Pennsylvania, the son of Edward and Maureen (nee Callaghan) Gorman, both also from Newtown Square.
Educated at Villanova University, he has spent his entire career as a management consultant. While earning a Bachelor's of Chemical Engineering, Matt was employed by an engineering firm in the design and deployment of a database driven manufacturing platform for a bio-tech manufacturer.
This experience set Matt on a career path in technology and in 1997 he joined a global  where he spent the next eleven years as a management consultant. During this time, he was immersed in a wide array of experience in IT, risk management, change management, and training development and delivery. Moreover, the industries Matthew served included, Pharmaceuticals, Bio-tech, Chemical, and Food & Beverage.
In 2005, eager to expand his knowledge and acumen further, Matt embarked on a 21-month Executive MBA program with his alma mater, Villanova University.  Upon highly successful completion of this top-ranked program, he continued in management consulting as an independent where he expanded on his current experiences with the addition of strategic decision support and marketing consulting.  As his career evolves and his leadership qualities develop, Matt consistently demonstrates both talent and passion for inspiring teams and individuals to excel and increase their own levels of performance and self-confidence. In his own relationships, he is an ardent practitioner of both compassion and conviction.
In following such passions, Matt was inspired to launch the MeEO™ Profile to help provide professionals with an outlet to share their career story the way they would like it told and to let the world see and hear the human side of their accomplishments.
As an avid road cyclist and life-long learner, the commitment to a healthy mind, body and spirit is manifested within him.  His love of road cycling also inspired the creation of the DoTheMiles™ Cycling Series which is a collection of videos to help explain the ins and outs of cycling as a sport and a hobby.
Frustrated by his feeble commitments hitherto in returning to his childhood dream, music, in 2018 Matt vowed to disallow any and all excuses for not becoming a musician or songwriter.
Matthew currently resides in Warminster, PA. Follow him on Twitter @matt_gorman.